Warthog Paper Airplane Instructions and Templates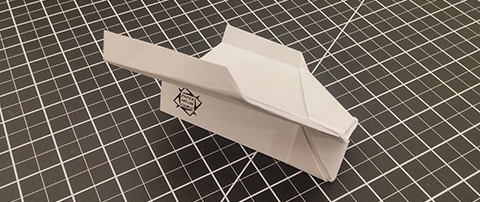 Warthog Paper Airplane Instructions - jpg pdf YouTube Rumble
I came up with the Warthog to satisfy the no cut/tape aerogami purists.

The Warthog is a twist on the traditional style plane we all have made. The major difference is the extra thick front forward binding fold. You need to unfold and refold to solve this puzzle.

It's difficult but well worth the effort to learn, if only just to inspire future designs.

The templates for the Flyer work for the Warthog, and for most of the designs you already know.